Robot-HQ's brand new VEXcode C++ course.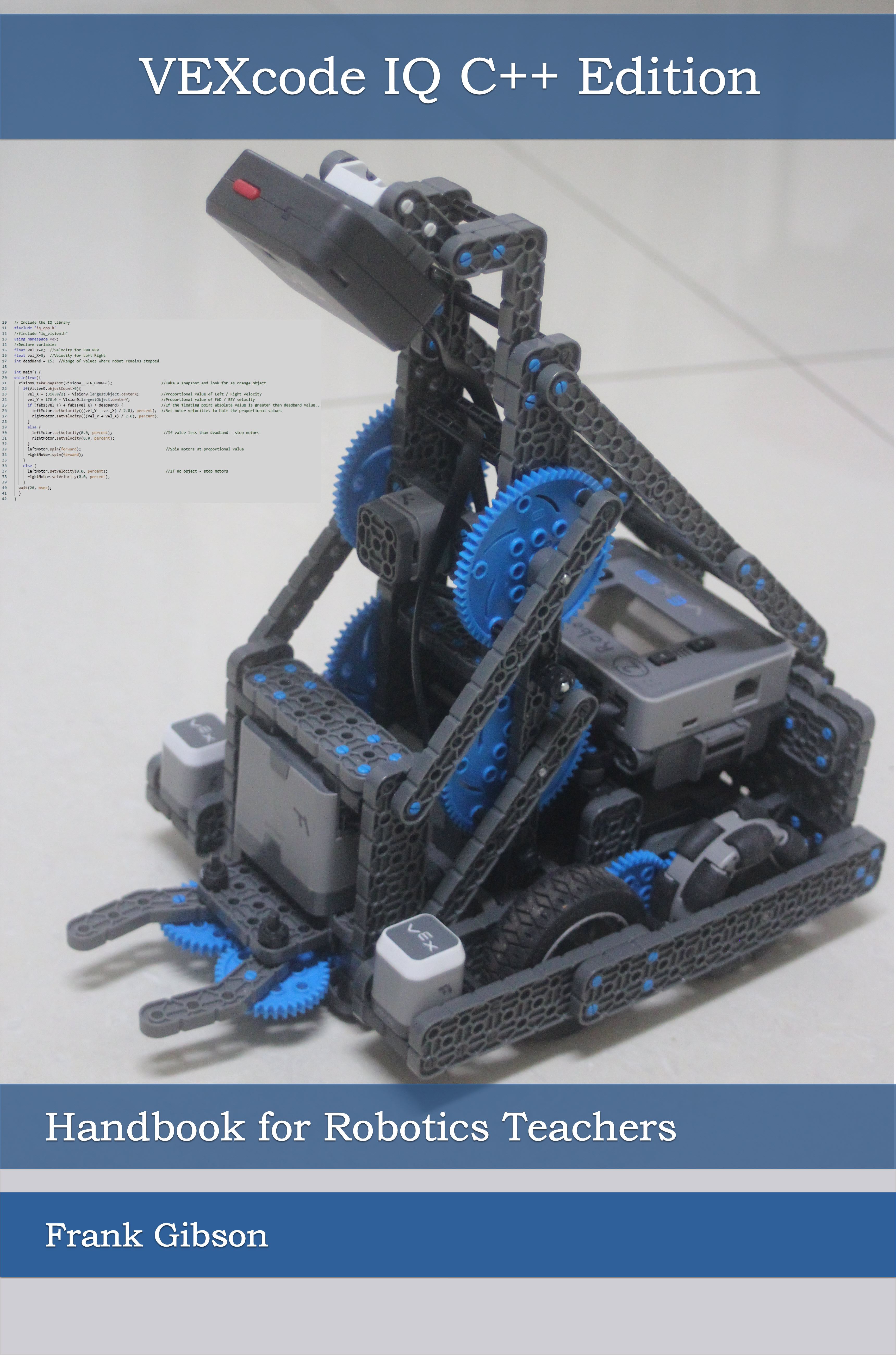 ---
This course was written to assist robotics teachers and students in organizing their learning material.
We progress from building the robot and installing the software, reviewing basic drive commands, learning program control structures, all the way to the final PID project – By which time you'll be well versed in the use of C++.
Every section has detailed content and ideas to help you plan lessons and activities.
Set your own pace – Use the book as is or add as much extra material as you wish.
There are downloadable rubrics and quizzes at the end of each section to simplify metrics and grading.
Throughout the course you'll find clickable links that take you to external websites with more information about the subject or device under discussion.
To help you do the activities, there are links to videos of the author's robots completing the challenges and projects.
Some older courses are now FREE!